Ovako's journey to becoming one of Europe's leading manufacturers of engineering steel goes back centuries, with some of its current production sites founded as far back as the 16th century. Combined with this rich heritage is a willingness to embrace new technology and innovation and to lead the way when it comes to making the steel industry more sustainable.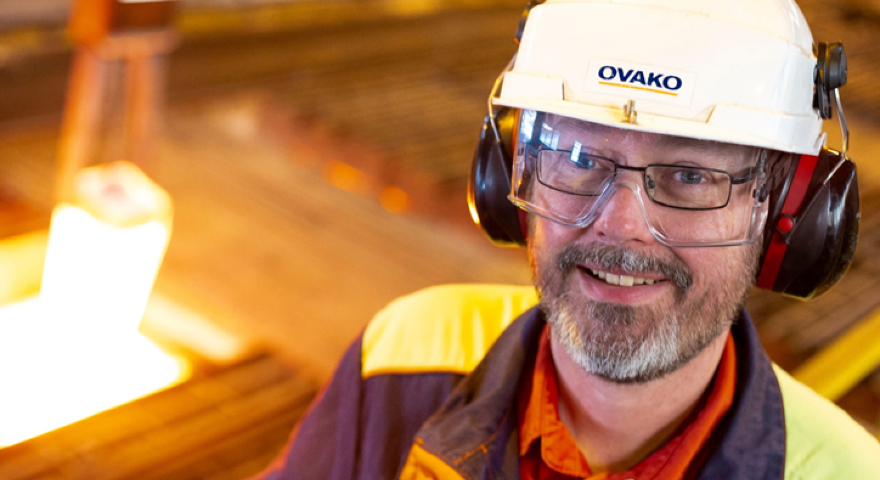 Anders Lugnet, Furnace Technology Specialist at Ovako
In 2012, Anders Lugnet, a Furnace Technology Specialist at Ovako, was asked to map all of Ovako's 150-odd furnaces and devise an action plan for reducing the company's emissions. One of his recommendations to the board was to electrify its heat treatment furnaces. "Today it would be an easy argument to make, but a few years ago it was not that obvious," Lugnet recalls. "Many other steel companies are only starting out now where we were 10 years ago."
Lower emissions and higher efficiency
The process of converting to electric heating began in 2014, with each furnace equipped with up to 86 Tubothal® metallic heating elements. Today, 14 roller hearth furnaces are electrified, with a final furnace in Finland due to be converted in the near future. The estimated CO2 savings is around 1,400 to 2,000 tons per year per furnace.
If you use green electricity, the emissions are now zero. The total efficiency is much better too, because you do not have the flue-gas losses either.
"In the past, these furnaces have generally always had problems with NOx emissions, and later CO2 emissions became just as big an issue too," Lugnet says. "If you use green electricity, the emissions are now zero. The total efficiency is much better too, because you do not have the flue-gas losses either."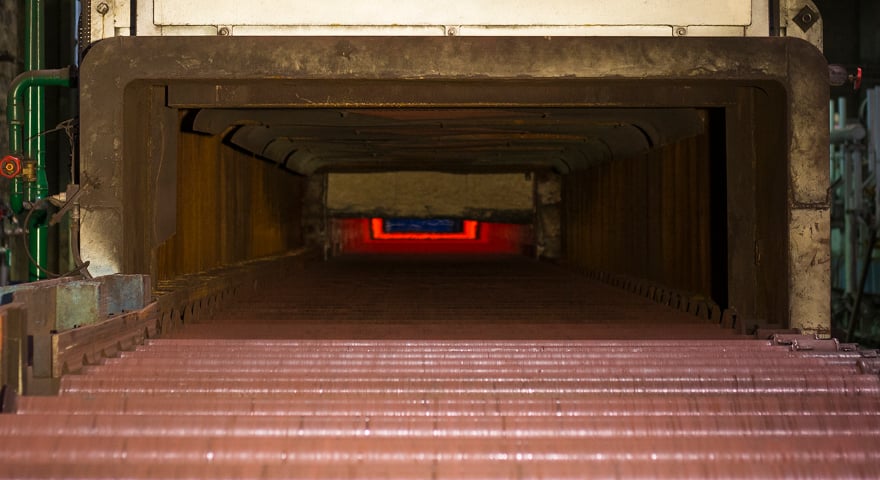 Ovako

in brief
Ovako develops high-tech steel solutions for the bearing, transport and manufacturing industries. Its production is based on recycled scrap and includes steel in the form of bar, tube, ring and pre-components.
Ovako has around 2,800 employees in more than 30 countries and sales of approximately EUR 900 million. It's a subsidiary of Sanyo Special Steel and a member of Nippon Steel Corporation group, the third-largest steel producer in the world.
Uniform quality and less maintenance mean improved productivity
While reducing emissions was the main motivation, Ovako has seen additional benefits to electrification.
"For us, as a specialty steel supplier, it has been just as important to gain better control of heat treatment," Lugnet says. "With today's controls and advanced systems for alternation, we have perfect control, which is much more difficult to achieve with gas heating. We have better temperature uniformity and better control of the profile we want for the material, so it is easier to achieve the same quality every time."
Production is also smoother, with far fewer requirements when it comes to maintenance
"For example, in our heat treatment shop in Hofors, we originally had around 450 gas burners, and there was always a problem somewhere in one of them," Lugnet says. "Since replacing them with 300-odd Tubothal® elements, the daily maintenance is simply not there. Occasionally, an element needs to be replaced, but it is nothing compared to the way it was."
Better for employees' health and safety
The difference electric heating makes is most obvious in the working environment around the furnace, which is noticeably quieter and cleaner.
"Since converting to electric heating, our premises are free of exhaust gases," says Mats Bergström, Production Developer at Ovako's plant in Hofors, Sweden. "Before, our operators could get headaches or feel mild nausea from the gas burners, but now they work in a much cleaner environment."